Marshina the Hot Cocoa is a red and tan/pink Squishmallow exclusive to Walgreens. There is also a version released exclusive to Five Below.
Bio
Have you met Marshina? This cocoa queen has an imagination that is almost out of this world. From sci-fi heroines to everyday stories, Marshina is full of stories. She dreams of becoming a writer and taking the world she imagined from her head to the big screen.
Appearance
Marshina is a mug, the top of her being tan, and the bottom, rim, and handle are red. She has hot cocoa inside of her, sprinkled with snowflakes and topped off with a striped, black and white straw. She has round, black eyes with lashes, pink, oval cheeks, and a red, smiling mouth.
Gallery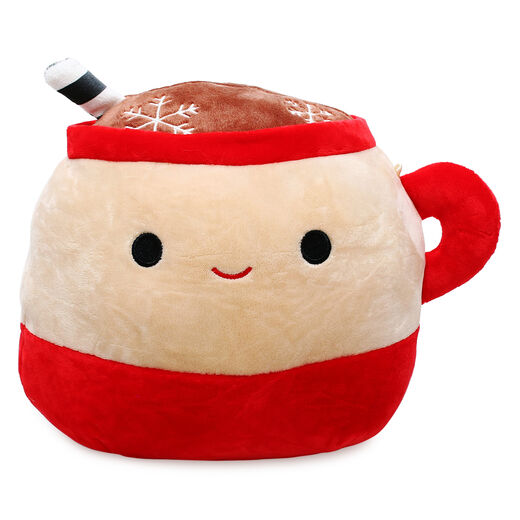 The version released at Walgreens features a pale pink top half and hot pink handle. This version also has a red and white straw, and whipped cream instead of than snowflakes.